Practice Description, Ottawa - Barrhaven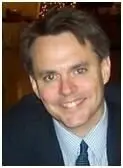 Practice Director
Ottawa Clinical-Forensic psychologist Philip J. McMahon Psy.D (psychotherapy), D.min (couns), M.S.(psych), C. Psych.
I initiated my professional career in the early 1980's as a clinical-forensic psychologist and hold licensure as a psychologist in a number of jurisdictions (Ontario, Quebec,Saskatchewan) and have held a number of specialty certifications in addictions as well as concurrent disorders (Psychological and Addiction's). I am a member of the Ontario Psychological Association, American Psychoanalytic Association the society for consulting Psychologists and the division of Psychoanalysis of the American Psychological Association, the Canadian Experiential Dynamic Therapy Association, the American Association of Leadership Development and the International Society for Psychoanalytic Study of Organisations. During my career I have served as the Director of large provincial regional adult inpatient, residential and outpatient clinical and forensic psychology, psychiatry, mental health as well as addictions and concurrent addiction and psychiatric issues treatment programs.In addition to private psychological practice and community and hospital based treatment programs I have extensive experience providing clinical-forensic services within the correctional environment along with provision of forensic psychological evaluations for both the parole and court systems.In addition I have acquired advanced training in psychotherapeutic modalities including cognitive behavioral therapy, psychoanalytic, psychodynamic, clinical and analytical hypnosis, ego state therapy, E.M.D.R. and I maintain a special interest in intensive short term psychodynamic psychotherapy (I.S.T.D.P.)
My clinical experience working with adults focuses on the evaluation and psychotherapeutic treatment of addictions (chemical as well as behavioral addictions, compulsive gambling and cyber/internet mediated addictive behaviors), anxiety disorders, social anxiety, panic disorder, depression and other mood disorders, post traumatic stress, dissociative disorders, long term interpersonal relational difficulties, family of origin issues, personality style difficulties, co-dependence and adult children of dysfunctional families issues. I also maintain a clinical interest in working with medically unexplained symptoms.
My clinical practice is open to all adult members of the community seeking private psychological services. My professional focus as a psychologist has been on the clinical and forensic evaluation, consultation and intensive psychotherapy of leaders, executives and high asset professionals on both ends of the performance continuum. My endeavours led me provide high performance consultation and coaching to executives seeking to reach a higher level of performance, psychological resilience, mental toughness and depth oriented improvements in emotional intelligence to enhance career and organizational success. My past work also focused on directing a number of private executive and professionals in distress evaluation and treatment programs and serving as a consultant to a number of employee assistance as well as corporate workplace health programs. I have extensive experience working with corporate leadership clinical issues focusing on provision of psychotherapy, evaluation and emergency interventions with executives, professionals, high achieving professionals who have been formerly high achieving but who have de-compensated as a result of stress, career burnout, psychiatric problems, substance abuse issues or position related exposure to severe trauma. I have extensive experience working with what has been termed the "dark triad" (narcissism, psychopathy, Machiavellianism) observed in certain personalities of executives along with other psychological health and personality trait issues that can de-rail an executive or high asset professional career.