OTTAWA - BARRHAVEN CLINICAL SUPERVISION, TRAINING AND CLINICAL PROGRAM CONSULTING
Ottawa psychologist Philip J. McMahon Psy.D (psychotherapy), D.min (couns), M.S.(psych), R.Psy, C.Psych has been providing intensive clinical Supervision, consultation and training to highly qualified doctoral and Masters level clinical professionals as well as students and interns for several decades. His training and consultation focuses on clinical techniques as well as depth oriented case specific transference and counter transferential psychotherapy dynamics and case management issues.


He has served a number of doctoral and masters level university programs as both an adjunct professor and has served on a clinical faculty of a local university. This is in addition to his work as a psychologist initiating in 1984. And later service as a Chief of Staff, Executive Director and Regional Executive Director in the mental health, addictions and forensic psychological services systems sector. He is available to provide practice consultations as well as focused psycho-dynamically oriented advanced Supervision,training and consultation.

Clinical Supervision, consultation, case consultation and clinical- forensically oriented training can be provided to individual clinicians, treatment centres and clinical provider agencies and health systems on a wide array of topics including psycho-diagnostics, psychotherapy, addictions, trauma and concurrent disorders treatment He has a very strong clinical practice interest in the brief psychodynamic and psychoanalytic therapies as well as the integration of spirituality, theology and psychotherapy.
In addition to training and clinical consultation strategic private practice development consulting is offered.
CLINICAL PROGRAMS & SYSTEMS ORGANIZATIONAL MANAGEMENT CONSULTING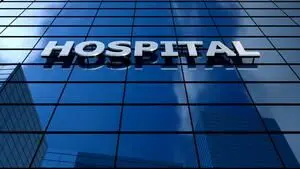 Focusing on addictions, mental health and forensic psychological treatment programs and organizations
The Canadian and International health care systems are under extreme pressure to deliver effective, efficient, timely and community based treatment services. This issue is extremely pressing in the mental health, addictions and forensic treatment domain and is at a crisis state in many rural and remote geographical community service delivery sites. Recognizing this, Genesis consulting Psychologists can provide full scale clinical program management organization & system consulting services.
The goal of our organization is to assist clinical organizations in providing the most clinically state of the art, effective, efficient, timely and evidenced based best practice clinical services along with transformative program and organizational management consulting regardless of geographical location or organizational challenges.
CLINICAL PROGRAMS, ORGANIZATIONAL & TREATMENT SYSTEM MANAGEMENT CONSULTING
Utilizing our team of clinical executives with extensive experience leading large scale provincial mental health, addiction, clinical & forensic treatment systems. Genesis Consulting Psychologists is able to deliver a wide array of state of the art organizational development, management consulting & training programs. We specialize in assisting our organizational clients in examining their existing clinical programs, visions and environmental operational needs and pressures from a total systems approach, engaging, examining and intervening at the clinician, clinical team, program, organizational & macro system levels.
CONSULTING SERVICES
Clinical program evaluations
Clinical and administrative systems / process study
Lean" and "balanced" score card applications
Clinical productivity, effectiveness and outcome evaluation & intervention
Total organizational systems analysis
Evaluation of staff clinical skills, as well as clinical & case management supervisory systems
Inter-organizational systems coordination effectiveness & efficiency
Organizational re-engineering
Facilitation of mergers and amalgamations
Focus on amalgamation of mental health and addiction treatment systems
Clinical treatment philosophy, methodology, models of care & systems of delivery analysis & transformation
Strategic planning facilitation
Staff clinical & clinical supervisory training
Pre-accreditation reviews and transitional / interim management
Clinical program design and implementation
Organizational turn around and start-up
SPECIALIZED FOCUS
Organizational evaluation
Investigation and evaluation of high conflict dysfunctional work units, harassment and human rights complaints
Mediation and conflict resolution interventions on boarding consultation
High performance management team coaching
Turnaround consulting in underperforming / high conflict workplaces
Staff & clinical management clinical skills & clinical supervisory competency evaluation and enhancement