OTTAWA EXECUTIVES AND PROFESSIONALS COUNSELLING AND PSYCHOTHERAPY PROGRAMS
Centre for Executive and Professional Recovery & Renewal
Ottawa Professionals in Distress Program
Serving the needs of professionals, Executives, Corporate Human resource Management, Legal counsel and Profesional Licensing and Regulatory Bodies.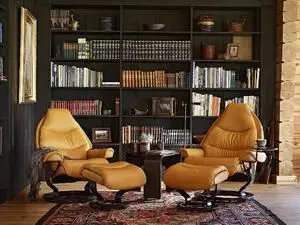 The Ottawa, Canada, based Centre for Executive and Professional Recovery & Renewal offers Clinical and Forensic Psychological evaluation and specialized intensive individual as well as group clinical emotional/behavioral health and addiction intervention for executives and high asset professionals experiencing early stage or acute distress that is currently effecting their emotional and/or behavioral health status along with creating apparent or potential professional performance issues.
Our team of highly credentialed clinical associates are able to provide occupationally related clinical as well as forensic behavioral health evaluation, consultation, and intensive treatment as well as post residential treatment relapse prevention.
Our team is highly experienced in working with executives and professionals in distress or who have demonstrably "de-railed" personally and professionally and require intensive and highly confidential intervention to return them to high level personal and professional functioning.
In addition given our team's experience in applying both clinical as well as forensic evaluation and treatment methodologies we have a unique capacity to assist in consulting with or in regards to executives/professionals exhibiting behaviors associated with what has been referred to as the "dark triad" (psychopathy, narcissism and Machiavellianism).
Emotional, behavioral health and addiction disorders do not discriminate based on occupational and social standing. Executives and professionals have highly individualized and often profession specific clinical needs that are not met in publicly founded or generic treatment programs. Beyond a need for immediate efficient and state of the art treatment services, many professionals have a need for exceptional levels of confidentiality. A sensitive understanding of position and profession related dynamics that lead to maintain or exacerbate a mental or behavioral health and /or addiction problems is required. Research indicates that these issues are quite common occurrences in the lives of executives, professionals, police, military, firefighters, performing artists and professional athletes.
The Centre for Executive and Professional recovery and renewal is located in Ottawa, Canada's national capital region, but maintains an international focus by providing intensive outpatient treatment programs in selected locations in the United States, Europe and anywhere in the world where our services are required.
Our centre's clinical and consulting services are specifically designed to extend well beyond in both scope, depth and intensity than that found in corporate E.A.P. (employee assistance programs).
Our clinical and consultation services focus on the following:
Emotional health disorders
Addictions
Occupational behavioral health issues
Dark triad personality traits (psychopathy, narcissism, Machiavellianism)
Post traumatic stress
Impaired Professional conduct
Professional boundary violation
Disciplinary action/threatened loss of licence
Impaired ability to safely perform occupational tasks
Impulsive & Disruptive behaviour
Anxiety, panic, dissociation & depression
Burnout & stress issues
Anger, rage and self injury
Stress related medical problems (cardiac, blood pressure, headache, neuromuscular, chronic pain)
Career decisions & transitions
Marital and family issues
OUTPATIENT GROUP THERAPY (Ottawa weekly group)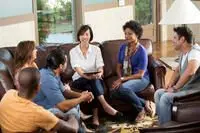 Group therapy is often the treatment of choice clinically for executives and professionals who may otherwise be quite isolated within both their professional and personal lives. Weekly groups focusing on both recovery as well as relapse prevention and renewal are held on an ongoing basis in the Ottawa area.
RECOVERY CONTRACT MONITORING FOR DISCIPLINARY & OVERSIGHT BODIES
For professionals in treatment in our area, we provide ongoing case management and compliance monitoring as well as documentation to be provided to provincial and professional oversight and disciplinary bodies.
EMERGENCY INTERVENTIONS
In many cases addictive disorders, emotional & behavioral / occupational health problems are only recognized at a late stage, often by a precipitating crisis. Emergency treatment being an absolute necessity. Our practice can arrange and facilitate a whole system emergncy intervention & make immediate entry into clinical care referrals.
NON CLINICAL TRIAL & LITIGATION CONSULTING
Where the distressed executive / professional is receiving clinical care from other providers & when there is potential legal or regulatory potential as a result of clients condition the consultants of the practice who focus on forensic psychological consultation can provide legal counsel or other accredited advocates with:
Provision of independent psycho-legal evaluations & opinions
Expert witness services
Review of clinical professionals & human resource department process, files, reports & work products
Litigation & trial strategic consultation
PSYCHOLOGICAL EVALUATION
All patients receive upon referral a comprehensive and in depth individualized psychological evaluation.
Forensic evaluations for highly visible safety sensitive occupations
Fitness for duty for those involved in medical, psychological, dental, legal, police, military safety sensitive & fire fighter occupations (if requested)
PSYCHO LEGAL EVALUATION & FORENSIC CONSULTING SERVICES
Program participants are often struggling with administrative, licensure, criminal or family law issues. Highly specialized evaluations as well as expert witness services are made available either as a standalone consultation / evaluation or to treatment program patients.