OTTAWA - BARRHAVEN FORENSIC PSYCHOLOGICAL SERVICES

• Independent Forensic Psychological Evaluations
• Psycho-Legal Consultation
• Litigation & Trial Consultation
Practice interest in the provision of Forensic-Investigative-Operational psychological consulting services and Forensic behavioral profiling to Federal government security services, Federal police agencies, Military and private sector Corporate security/investigation and insurance companies.
OTTAWA Forensic Psychological and Psycho-Diagnostic Evaluation-Independent Medical Evaluations (IME) (Psychological)
One of the core areas of my Ottawa forensic psychological services practice is the provision of independent forensic psychological evaluations. Neutral, objective evaluation of relevant psycho-legal issues are the focus of this type of evaluation. Typically evaluations utilize a review of all relevant documents, collateral data, in depth focused clinical-forensic psychological interviews, administration of psychological testing instruments, behavioural observations and other appropriate methodologies to address presenting psycho-legal issues and questions associated with the case.

Litigation and Forensic Consulting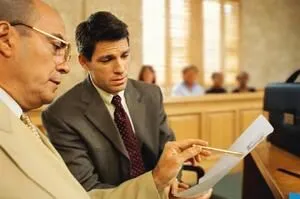 While an independent forensic psycho evaluation is conducted, independent and non-biased and a neutral opinion is rendered. In contrast litigation consulting is a separate and distinct activity where I am retained to assist with an advocacy opinion where neutrality no longer exists. Such work often includes:
• Assistance with selection of mental health experts
• Review of reports from retained experts for strengths and weaknesses
• Review of reports, documents, and files of opposing experts
• Collaboration with legal counsel to prepare examination for discovery and trial cross examination questions
• Review of mental health, addictions professionals, child protection, corrections, police agency records, files, interview tapes reports and documentation regarding psychological issues, due diligence evaluation, inferences, opinions and investigative opinions.
Civil Litigation
Workplace injuries - Independent Psychological Evaluations
Post traumatic stress - Independent Psychological Evaluations
Tort related psychological injury - Pain and Suffering - Independent Psychological Evaluations
Post injury quality of life - Independent Psychological Evaluations
Workplace wrongful dismissal, harassment/human rights violations, toxic workplace and workers compensation claims
Professional Liability
Professional Malpractice and Misconduct - Investigations & Evaluations
Clinical Treatment Placement and Issues - Due Diligence Failures & Treatment System Inadequacy Assessments
Improper Levels/Type of Clinical Supervision and Case Management Oversight - Investigations & Evaluations
Children's Aid Society, Treatment Agency, Police Investigative Files and Evidentiary Materials - Reviews & Evaluations
Post Suicide - Psychological Autopsy's
Safety Sensitive Occupational Group issues.
Issues related to military, police, correctional services, emergency first responder and other safety sensitive occupational groups.
Criminal Law
Executives, Clinical Professionals & Religious Clergy Criminal Code Violations or Ethical Misconduct Allegations.
Police and Investigative Bodies - Examination of Evidentiary & Investigative Due Diligence Related to Mental Health Issues.
Human Resource Issues
Pre-employment fitness for duty and fitness for return to work - Independent Psychological Evaluations
Employee risk & threat - Assessments & Consultations
Executive managerial potential and competency evaluations
Key professional forensic and behavioral health issues - Independent Psychological Evaluations
Dysfunctional and toxic workplace - Investigation & Evaluations
Sensitive human resource issues and workplace systemic harassment, psychological abuse, sexual harassment, discrimination, human rights violations, abuse of managerial authority and power - Investigation & Evaluations
Workplace bullying - Investigation & Evaluations
Executive and professional behavioral / emotional health issues
Clinical Professional Work Products Examination of the validity, reliability and quality of expert mental health files, assessments, treatment plans, discharge rationales, formal opinions and reports.